Seminars
Seminars are available on
any topic
covered within this website. The seminars are typically 1-5 days in length (depending upon the topics), and are customized to specific applications of the intended audience.
Seminars are normally held
on-location
at your worksite, but may be held at any other convenient location. The event may be attended by
few or as many employees
as you designate.
We offer the following seminars:
Machinery Guarding - Regulations, requirements and new techniques
Lockout / Tagout - The new and improved techniques used by successful companies in todays economy
OSHA and ANSI regulations - A complete overview of all OSHA and ANSI regulations
Risk Assessments - A "how to" primer (includes materials & examples).
Warning Labels - Regulations, requirements, and techniques.
Machinery Comprehensive - (a seminar including any or all of the above)
CE Machinery - How to meet CE requirements for machinery
For more information, contact William at 770-331-2283 or
WSHoward@StabilityTech.com
Example Seminar
Risk Assessment Seminar Time 1-3 Days (depending upon whether or not an actual Risk Assessment is performed)

Companies that implement safety functions, perform functional safety evaluations, and implement safety in manufacturing processes have seen a big increase not only in the morale of the employee but also a substantial increase in productivity.

A Risk Assessment is the starting point for reaping in these benefits, but it is this process that important. After all, many of the new machine safety standards have a clause that mentions a "Risk Assessment shall be done."

In this Risk Assessment Seminar, you will get a behind the scenes look at the process of conducting a Risk Assessment for machinery and equipment. This seminar will help you get a clear picture of what is involved in a Risk Assessment, and shows you the extended benefits of implementing a Risk Assessment to meet compliance requirements for your application and provides additional safety for your workforce through risk mitigation, thereby increasing productivity.

To help you achieve these benefits, you'll learn about:
Various Different Risk Assessment Methods
Process of Risk Analysis
Accessing Residual Risk
Achieving Acceptable Risk
ANSI B11.0-2010 and how does it benefit me?
Service
Stability Technology
provides appraisals for machines and equipment.
Topics:
Safeguarding Machines
OSHA and ANSI regulations
Assesments of Risk
Labels
Lockout / Tagout
CE Machinery
Any combonation of the above
Or any topic on this site
All seminars are conducted and performed personally by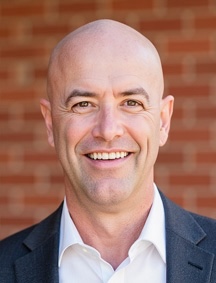 William S. Howard
PhD, MBA, PE.
President of Stability Technology.
Contact Info:
Address:


Phone:

Email: