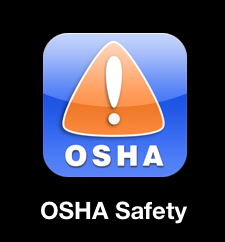 OSHA Safety
App Support
Questions? Comments? Concerns?
We at Stability Technology strive to bring you the most pleasant experience possible, both on the site and in our app.
Sometimes, however, our users run into technical difficulties of various sorts. If you encounter any such difficulty, or just want to provide feedback, please do not hesitate to contact us using the contact form to the right or by emailing us directly at:
oshasafety@stabilitytech.com
Are you experiencing a problem with the site or the app? If so, or if you have any other comments, please fill out the forms below and we will take care of it as soon as possible.


Send Us Your Feedback!
Introducing an Exciting New App for iPad and iPhone
(Coming Soon)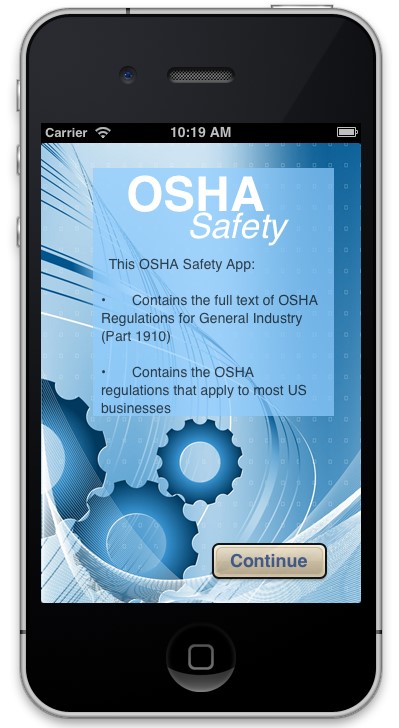 This OSHA Safety App includes the full text of the OSHA regulations for General Industry and Business. These OSHA 1910 Regulations cover most work places, including manufacturing, service industries, warehouses and distribution centers, and the medical / dental fields.

OSHA is the main federal agency charged with the enforcement of safety and health legislation.


Features Include. . .
- Contains the full text of OSHA Regulations for General Industry (Part 1910)
- Contains the full text of the OSHA regulations that apply to most US businesses
- Doesn't require internet access, so it can work in remote locations and on Factory floors.
- Provides full access to the latest OSHA 1910 Regulations
- Provides OSHA's official interpretations of their regulations.
- Provides the latest OSHA news
- Provides OSHA's latest weekly news bulletin.
- Is completely free!

Includes a Full List of 1910 Osha Regulations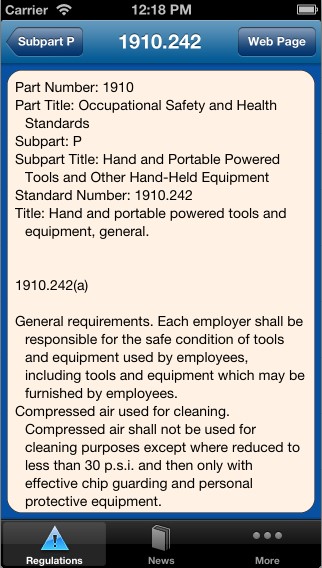 Includes the latest Official OSHA Interpretations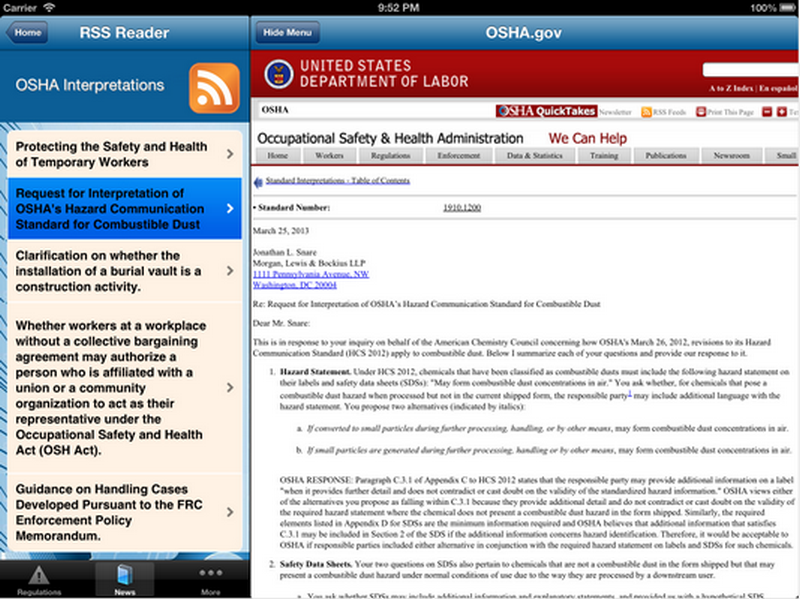 No Internet? No Problem!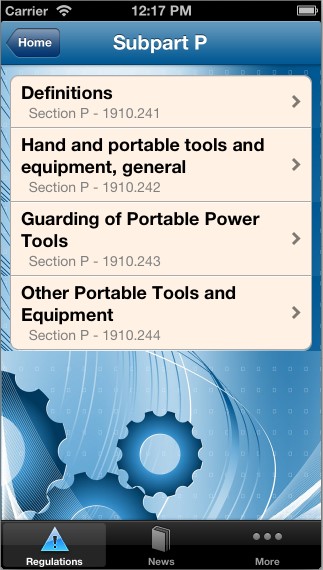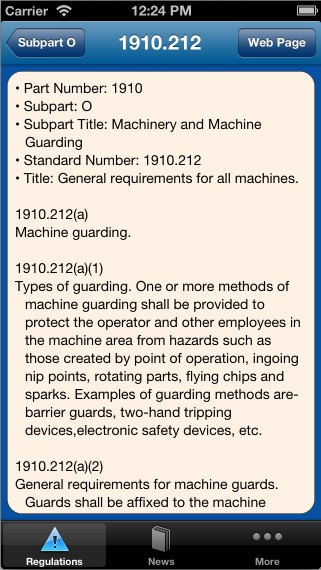 Compatible with any iPad or iPhone 3GS, 4, 4S, or 5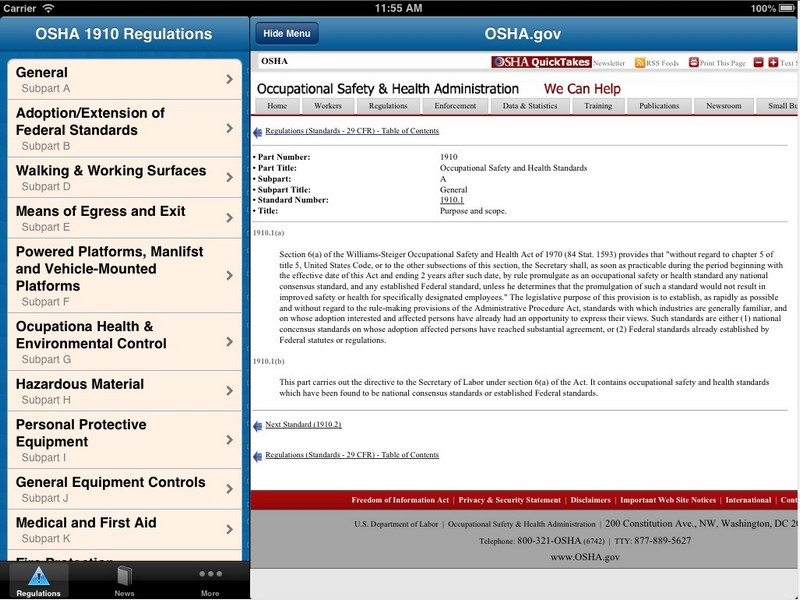 Best of All Its Completely FREE!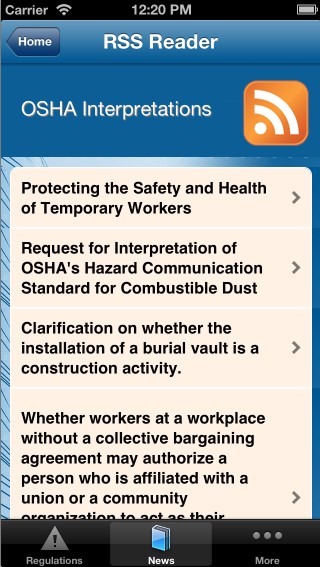 This app is also availible for the iPad. For more information Click Here.
Contact Info:
Address:


Phone:

Email: