C.V Highlights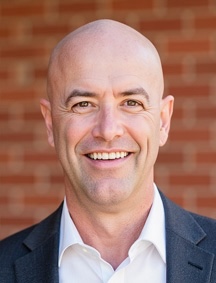 As President of Stability Technology,
Dr. William Stamps Howard specializes exclusively in the area of industrial machinery, automation, and equipment. He has 25+ years experience in the field of machinery, industrial equipment, packaging equipment, automation, control systems, machine design, actuation devices, and safety guarding for a manufacturing facility or plant. He is an experienced witness in machine and equipment cases.
Dr. William S Howard is a specialist in the design and safe use of machinery, industrial equipment and automation. He has led the successful development projects of numerous new machines. He has many years experience designing and working with industrial machinery and equipment in factories and plants worldwide.
Dr. William S. Howard is familiar with the development process for the design and development of industrial machinery and automation equipment from his professional and academic background. He has been involved in the development of hundreds of industrial machines in a number of different industries. He has worked with dozens of manufacturers of industrial machinery and equipment to develop or improve their equipment.
Legal Experience
Proven Experience -- 10+ Years experience in Federal and State Court as an Expert Witness
Testimony -- Proven experience testifying in deposition and trial since 2004
Trial Experience -- 100% qualified as a Machinery and Manufacturing Expert in Federal Court
OSHA -- Retained by OSHA as an Expert Witness in Industrial Machines and Machinery

Education
Ph.D -- University of Pennsylvania, School of Engineering
MBA -- Monmouth University, School of Business Administration
MS -- University of Pennsylvania, School of Engineering
BSEE -- Rensselaer Polytechnic Institute, Department of Electrical Engineering
BSME -- Rensselaer Polytechnic Institute, Department of Mechanical Engineering
P.E. -- Licensed Professional Engineer, States of Georgia, Alabama, & New Jersey

Work Experience
Stability Technology, Inc. -- President
Kliklok Corp. -- R&D Director, and member of the Executive Management Committee
Woodman Co. -- Engineering Manager
GRASP Robotics Lab -- Lead Researcher
General Electric -- Member of the Technical Staff

Design Engineer
Dr. William Stamps Howard spends a majority of his time as a Design Engineer in the field of Industrial Machinery and automation, visiting manufacturing factories and designing new machines and equipment. He is president of Stability Technology, a leading consulting firm for Georgia-based manufacturing companies.
The website for Stability Technology is hosted at a separate site. To visit the website of Stability Technology, click the link below:



Examples of Designed Machinery:
Conveyors
Vibration Feeders
End Loaders
Top Loaders
Carton Feeders
Carton Former
Bagmakers
Intermittent machines
Weighers
Pack-Off Conveyors
Vision Systems
Automatic packer
Film Handling Systems
Automatic Splicers
Stacking & Sorting Machines
Corrugated Machinery
Newspaper Machine
Textile Machinery
Packaging Machinery
Pharmaceutical Machinery
Robotics
Recycling Machinery
Gantry Robots
Automated Machinery
An experienced expert -- with top-notch credentials!
Contact Info:
Address:


Phone:

Email: